PRE-ORDER Blue Zodiac Dress
Open media in modal
Open media in modal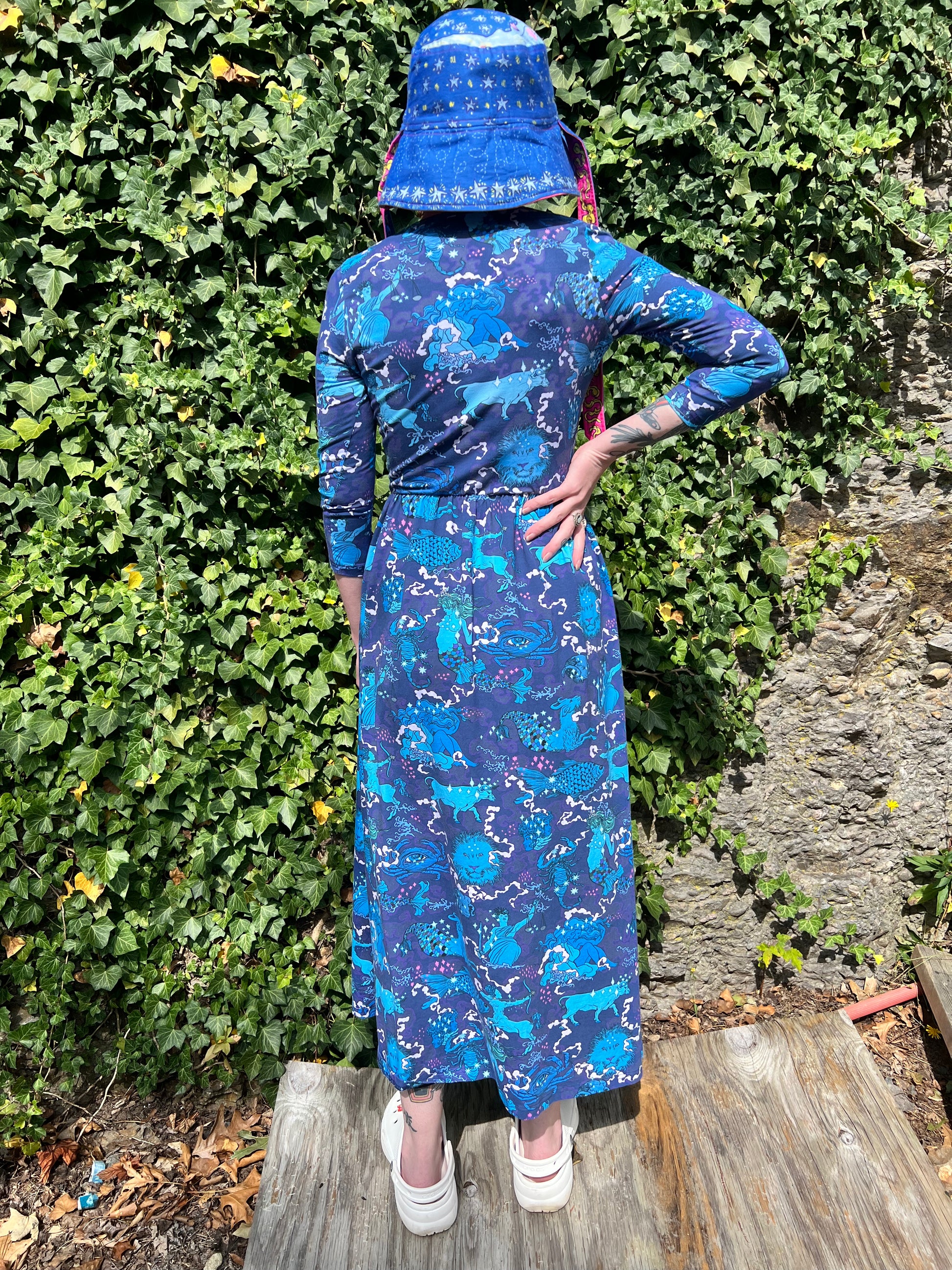 Open media in modal
Open media in modal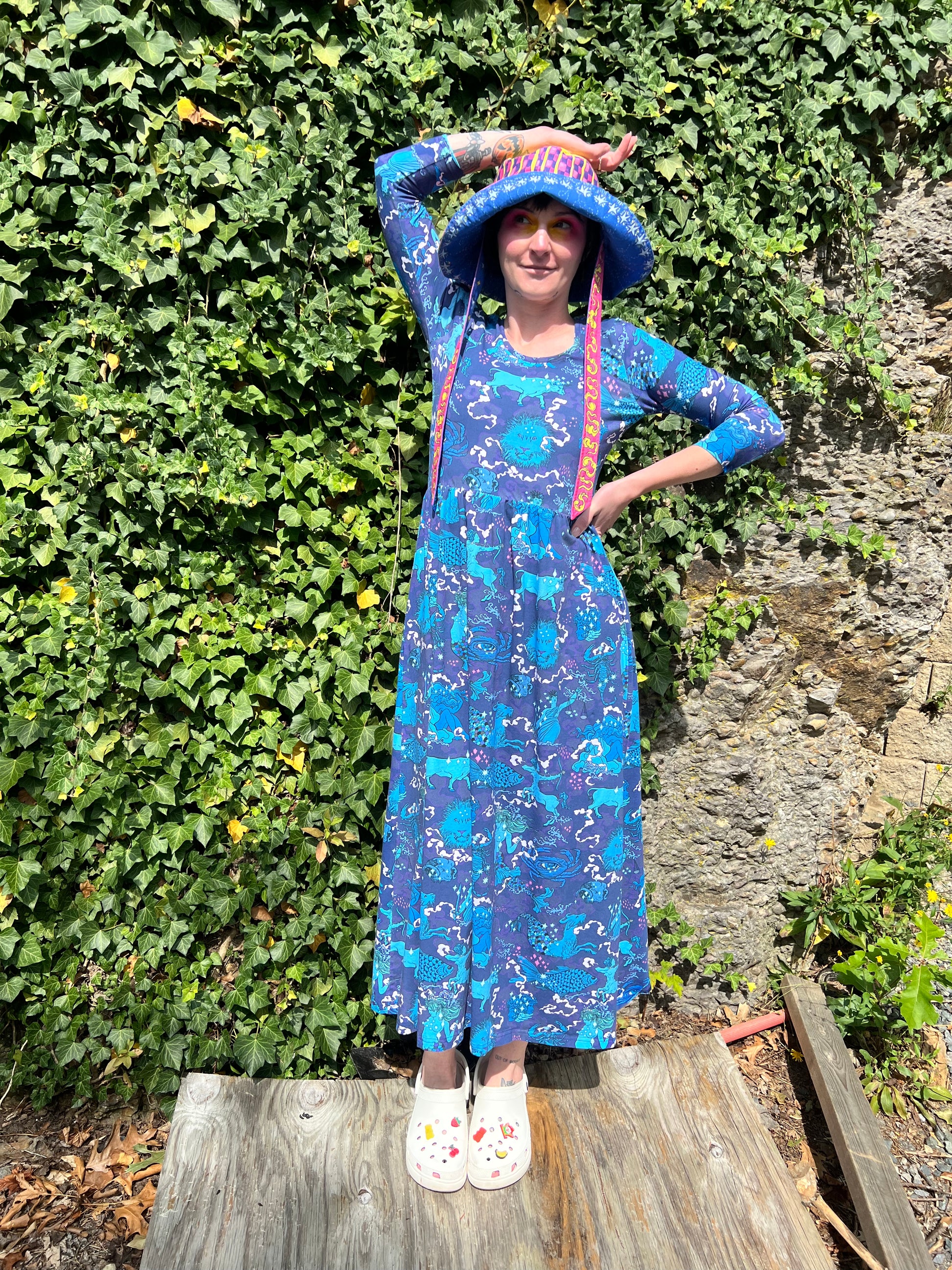 Open media in modal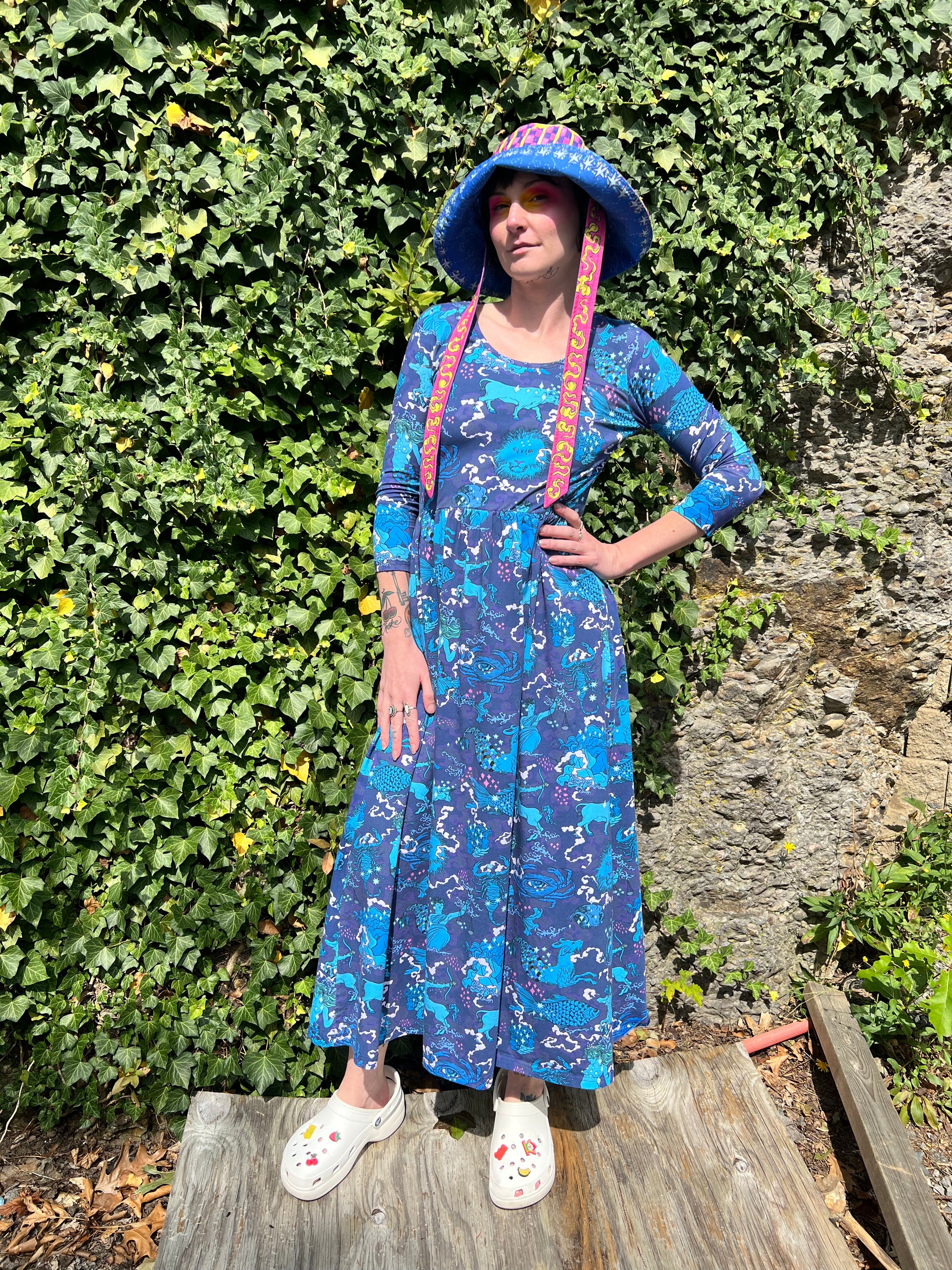 Open media in modal
Open media in modal
Open media in modal
Open media in modal
Open media in modal
Open media in modal
Open media in modal
Open media in modal
Open media in modal
Open media in modal
PRE-ORDER Blue Zodiac Dress
ETA JANUARY/FEB 2024 The Zodiac Dress! It's elegant and mysterious, but perfect for sitting with your legs wide open. All twelve signs are featured in the many shades of azure, cerulean, indigo, teal, violet, perriwinkle and baby blue nightful star universe in the sky! I think it will age as a garment in a really lovely way, like an old tee shirt, as the years go by, the cotton will get soft & wispy. I think it has a medieval maximalist wizard princess vibe. It's very autumnal and dramatic, but comfortable too, so you would still want to wear it all day by yourself. I think it runs a little small, but it's stretchy too. Maxi length with a high waist & three-quarter sleeves.
FABRIC: the greatest 90% cotton 10% spandex
MEASUREMENTS -
XS - waist 28" bust 32"
S - waist 30" bust 34"
M - waist 32" bust 36"
L - waist 34" bust 38"
XL - waist 36" bust 40"
2XL - waist 38" bust 42"
3XL - waist 40" bust 44"
4XL - waist 44" bust 48"
5XL - waist 50" bust 54"